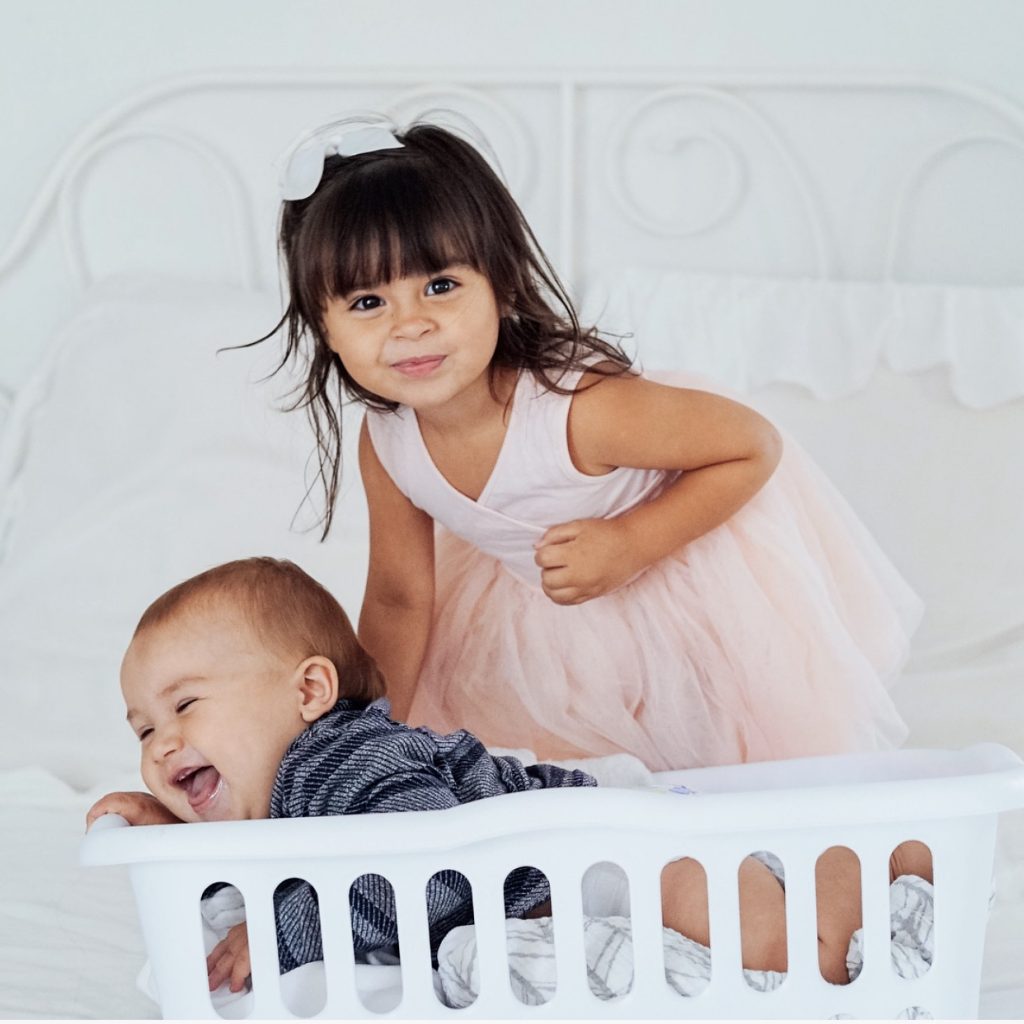 Sometimes trying to keep your home in order while raising kids feels like the most impossible task. I can't tell you how many times I've rolled up my sleeves, jammed out to some upbeat music, straightened and wiped down all the dirty surfaces, swept, mopped, and vacuumed, only to turn around to a pile of toys on the floor, and fingerprints all over the coffee table. I used to feel like cleaning was pointless. By the time my husband got home he thought I was joking when I said I cleaned the house! (Not what I wanted to hear haha!) So I knew I had to get creative and come up with ways to manage the housekeeping while tending to my babies, without having them walk on pins and needles dreading making a mess. After all, so many messes lead to happy childhood memories! I didn't want to interfere with that. This is ultimately what helped me, and I pray it will help you too:
1. Get Organized. The first thing I did was grab a sheet of paper, a pen, and write out the days of the week. I knew trying to focus on the entire house everyday would be overwhelming, so I decided to focus on cleaning a room (or two if you find time) a day. Here's what my list looked like as an example:
Monday: Living Room
Tuesday: Kitchen
Wednesday: Bathroom
Thursday: Master Bedroom
Friday: Kids Bedrooms
Saturday: Playroom
Sunday: Laundry
Having a rotation relieved a lot of pressure and stress for me. I didn't feel like I was constantly cleaning the house. I knew what rooms I was going to give my "detailed" attention to, and didn't stress about the rest.
2.  Make a simple clean up part of your daily routine. Every morning the kids know what the routine is. We wake up, go out to the kitchen, eat breakfast, I do my devotional, and then I straighten the house for 20-30 minutes. That whole "routine" talk that lots of parents are so adamant about really works. They are happy and content as I do this, because they expect it.
3. Get the kids involved. Now if you have young babies, this probably is not realistic right now. But if you have toddlers and young kids, this is a great tip! *Momma Bear, with every action and word spoken, you are teaching your child.* So why not teach them to be clean, and orderly? Did you know we serve a God who loves order? (1 Corinthians 14:33) Haven and I have made a point to clean up her playroom together everyday. Some days she's all about it, other days she fights me on it. But I am consistent, and loving as I help teach her, and show her, the importance of caring for her home. After all, someday, (Lord willing), she will be a wife and mom, and I want her to learn how to tend to her home lovingly.
4. Quick Tidy up before Dad comes home! This is a new one for me, but it's been fun! Tanner works so hard everyday to provide for our family, and home is his place to relax and unwind. It's safe to assume that's hard to do if the house is in shambles. So I've started putting on a ten minute timer when I know Tanner is on his way. The kids and I then clean up as fast as we can, so we can welcome him home with a beautiful and clean home. If you want to add a special touch, have a nice smelling candle lit, (for me it's the pumpkin cupcake candle!), and maybe even some music that you all love. I love finding simple ways to make our house a home.
Well, that's what I've been doing lately that has helped our home stay clean. Not every day is perfect, but this is the goal I strive for everyday when I wake up. I hope you were able to take something from this that will help you in your day-to-day life as a wife and momma.
Thanks so much for stopping by!
Feel free to follow me on Instagram HERE to be apart of my everyday life.
Xo, Tay