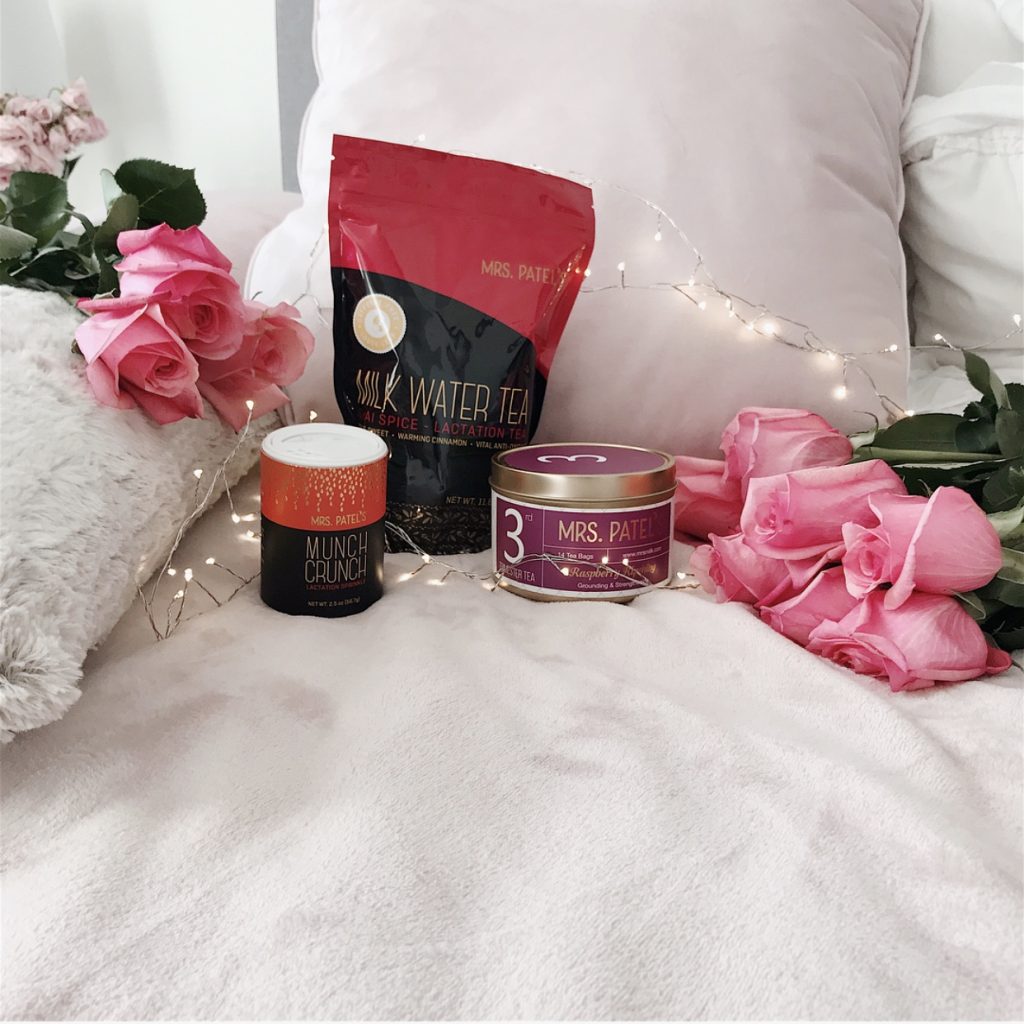 Happy Saturday!
I hope you're having a great start to your weekend. As most of you know, I'm a huge tea fan. I've always preferred it over coffee, and have it pretty much every day. When Mrs. Patel's reached out to me about trying their products, I was so excited! I had never heard of tea specifically designed for each trimester of your pregnancy. For example, I have been drinking the 3rd trimester tea, which is filled with amazing benefits such as:
The rooibos is full of antioxidants
The raspberry leaf tones and strengthens the uterus for labor
The dandelion leaf helps energize your body (Give me all the energy right now!)
The yellow dock root is iron rich which is great for your blood
Doesn't this sound so amazing? I'm hooked!
They also have lots of products that are beneficial for breastfeeding. I have the chai milk water tea, and the lactation sprinkle. (The sprinkle can be added to yogurt, oatmeal, salads, smoothies, and more!) I'm really looking forward to trying these once Luke arrives since I've never tried any lactation products before!
If you click HERE, you can browse all their amazing products.
Thanks so much for stopping by! And a huge thank you to Mrs. Patel's for sponsoring this post.
Xo,
Tay