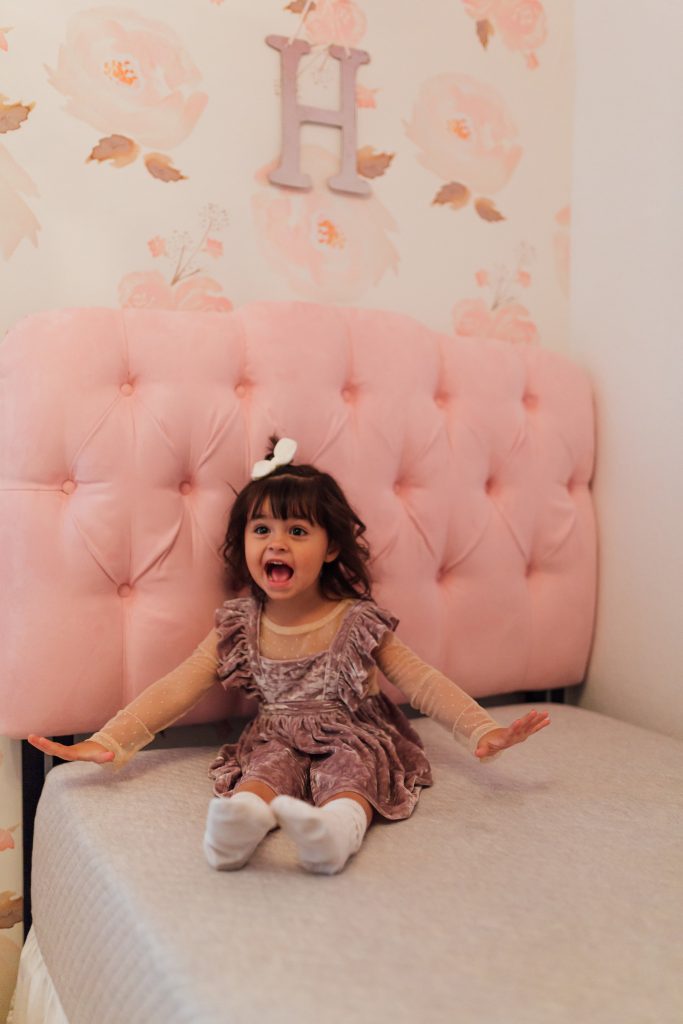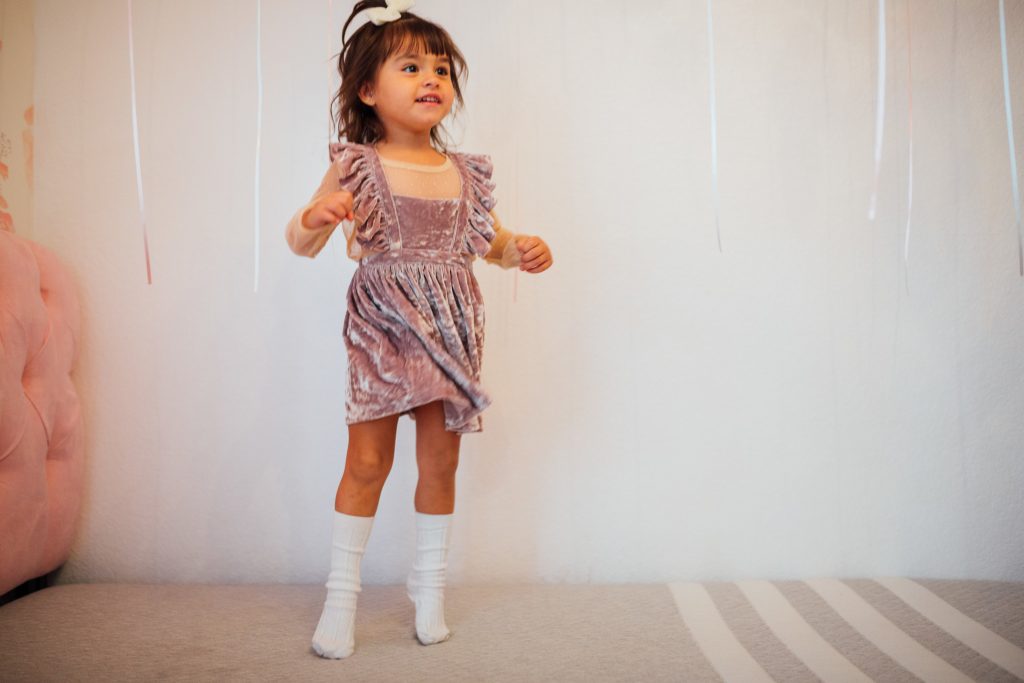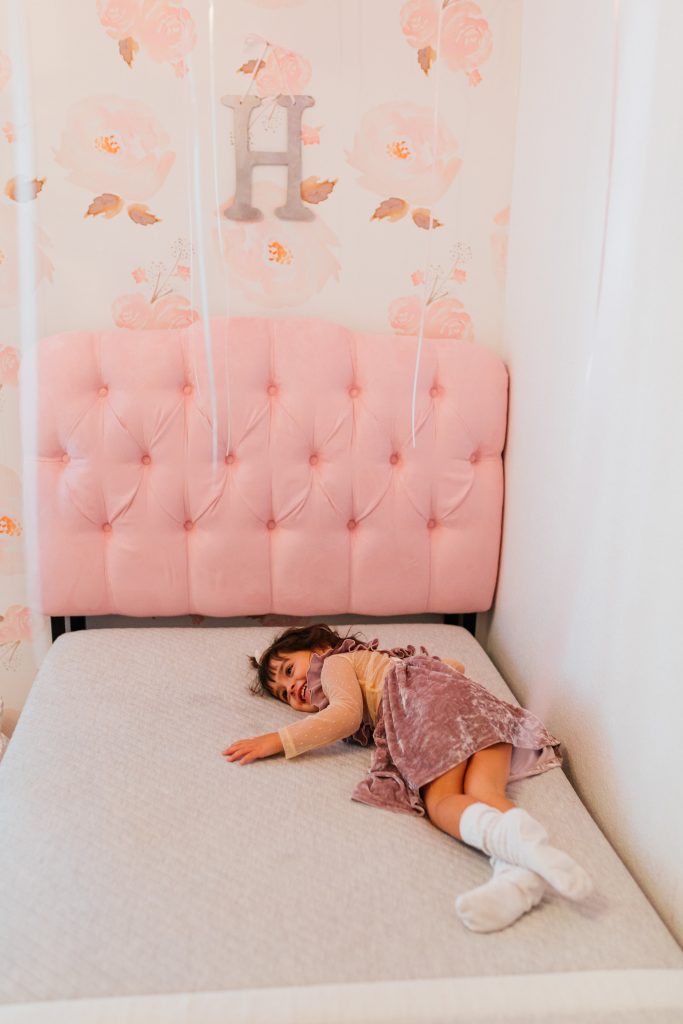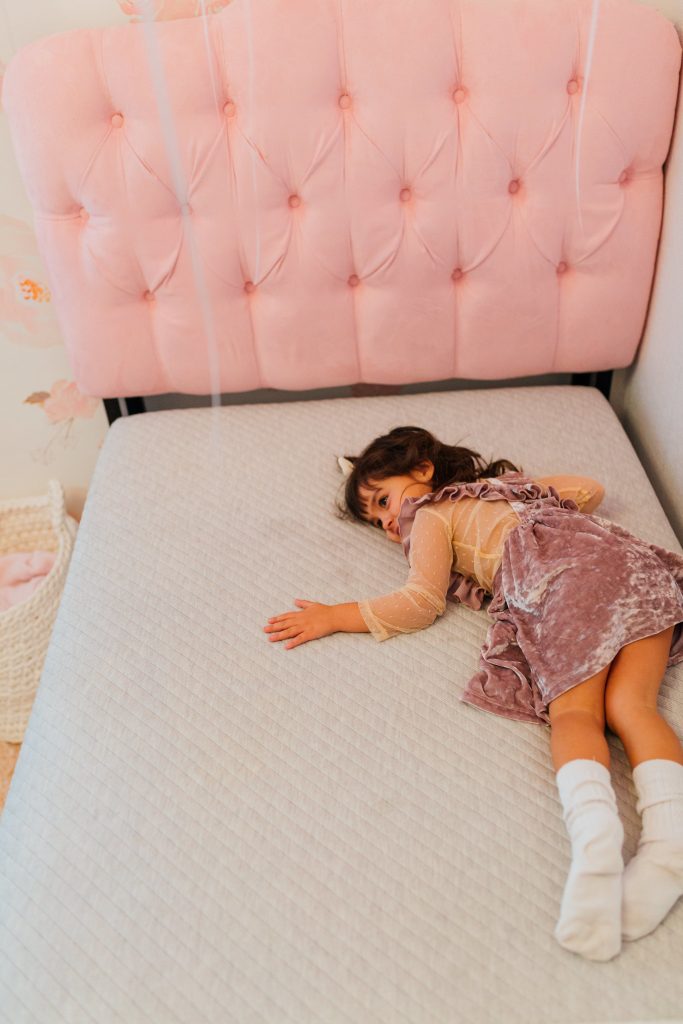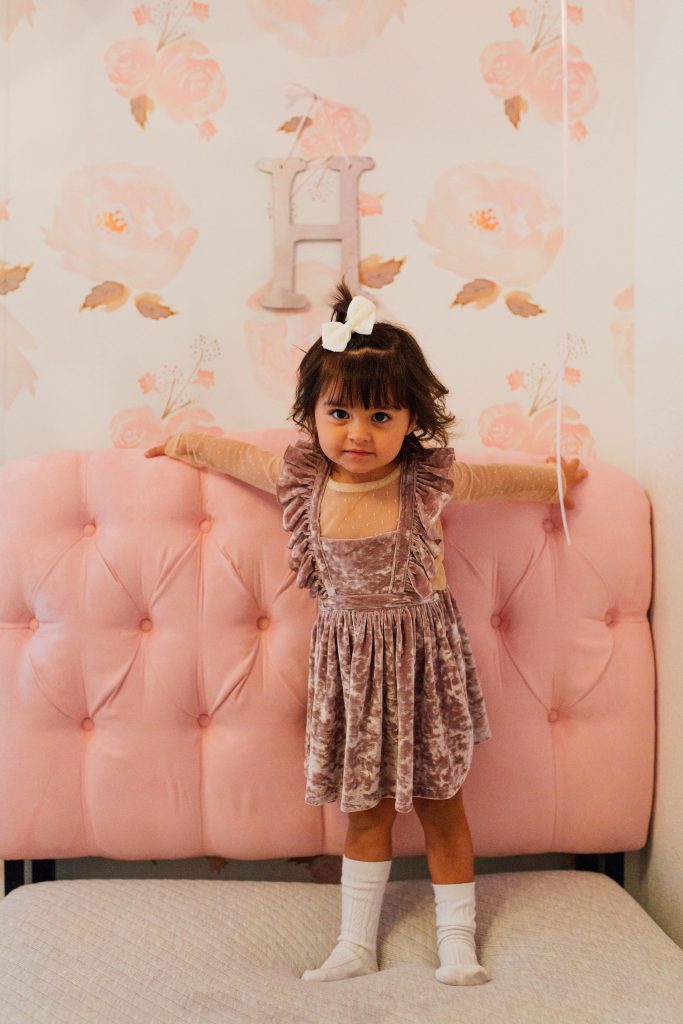 Good morning and Happy Friday!
Today I'm going to be sharing my honest review of the Leesa mattress with you. As a lot of you know, we have been redecorating Haven's room for her. It's been lots of work, but it's been so much fun! Bring on all the pink!!
We ordered her a twin bed from Target, and knew we would need to select a mattress for her. I'm a firm believer that a better mattress means better sleep! (Who wouldn't agree with that?!) I wanted to find a mattress that was top of the line for our favorite girl. After all, our princess deserves the best! When I found out that Leesa wanted to work with me, I was SO excited! I have heard amazing things about their brand, and was already looking into that exact mattress for Haven.
Here's what I can say about Leesa mattress:
1.) Extremely comfortable! Haven has the nicest mattress out of all of us right now, and I'm a tad bit jealous!! I never complain about putting her to bed because I get to relax and enjoy her plush, comfy mattress.
2.) The quality is excellent. I've had absolutely no issues with the mattress, and it's already been a couple of months since we received it. It even cleans easily! Haven snuck some food into her room one night, (gotta love my girl!) and I panicked at first! *Not the amazing mattress!!* Thankfully, Tanner and I discovered that it has a nice padded cover that is removable! I literally just unzipped it off the bed, and washed it as normal. When it was finished drying, it looked good as new! I was surprised that it looked that good after a (crazy) mess.
3.) The price is reasonable! To be honest, Leesa could probably charge more, but I'm so glad they don't! (It gives more people a chance to enjoy this little taste of luxury!) Their price point is completely fair, and affordable, especially for such a great quality product. Click here to view their prices.
4.) You'll sleep like a baby. And when I say that, I'm talking about a baby who sleeps through the night haha! Tanner had to come get me the first few nights because I'd literally fall asleep with Haven and end up there half the night! It was so comfortable that I put our toddler, and myself to sleep! It's that amazing.
So the main question is, do I recommend this product? Yes! If you're looking to upgrade your current mattress, or your little ones, this is an essential! I cannot brag enough about the comfort and quality of Leesa Mattress! You will not be disappointed.
Click here to start shopping with Leesa! And feel free to use promo code TAYLORKRABILL for $100 off any mattress!! My code is good for one month so don't wait to purchase!
Thank you so much for stopping by! If you have any questions feel free to email me at taylorkrabill@gmail.com or DM me on Instagram. My IG handle is @taylorkrabill.
Have a beautiful day!
Xo, Tay
Thank you Leesa for sponsoring this post.