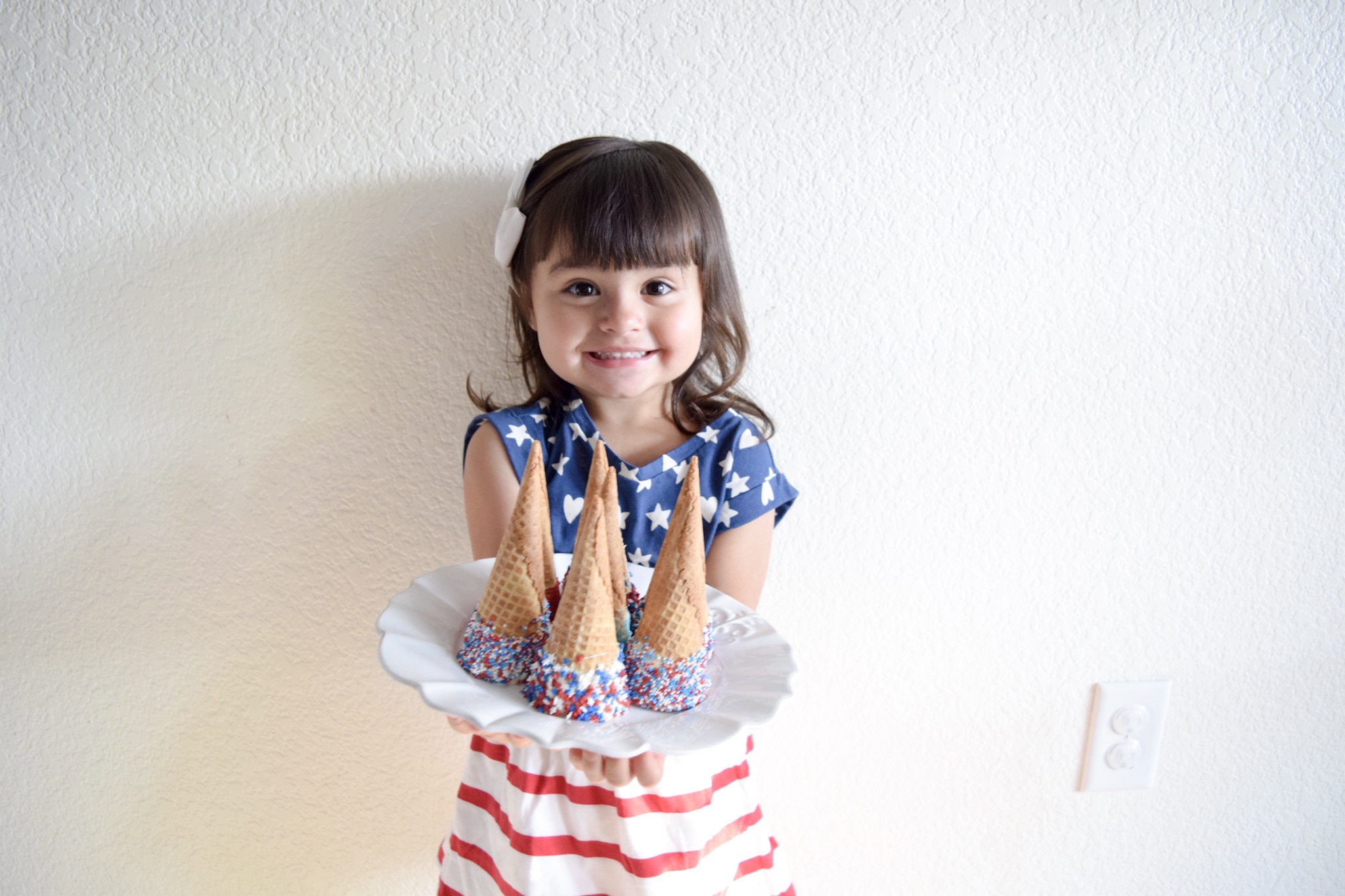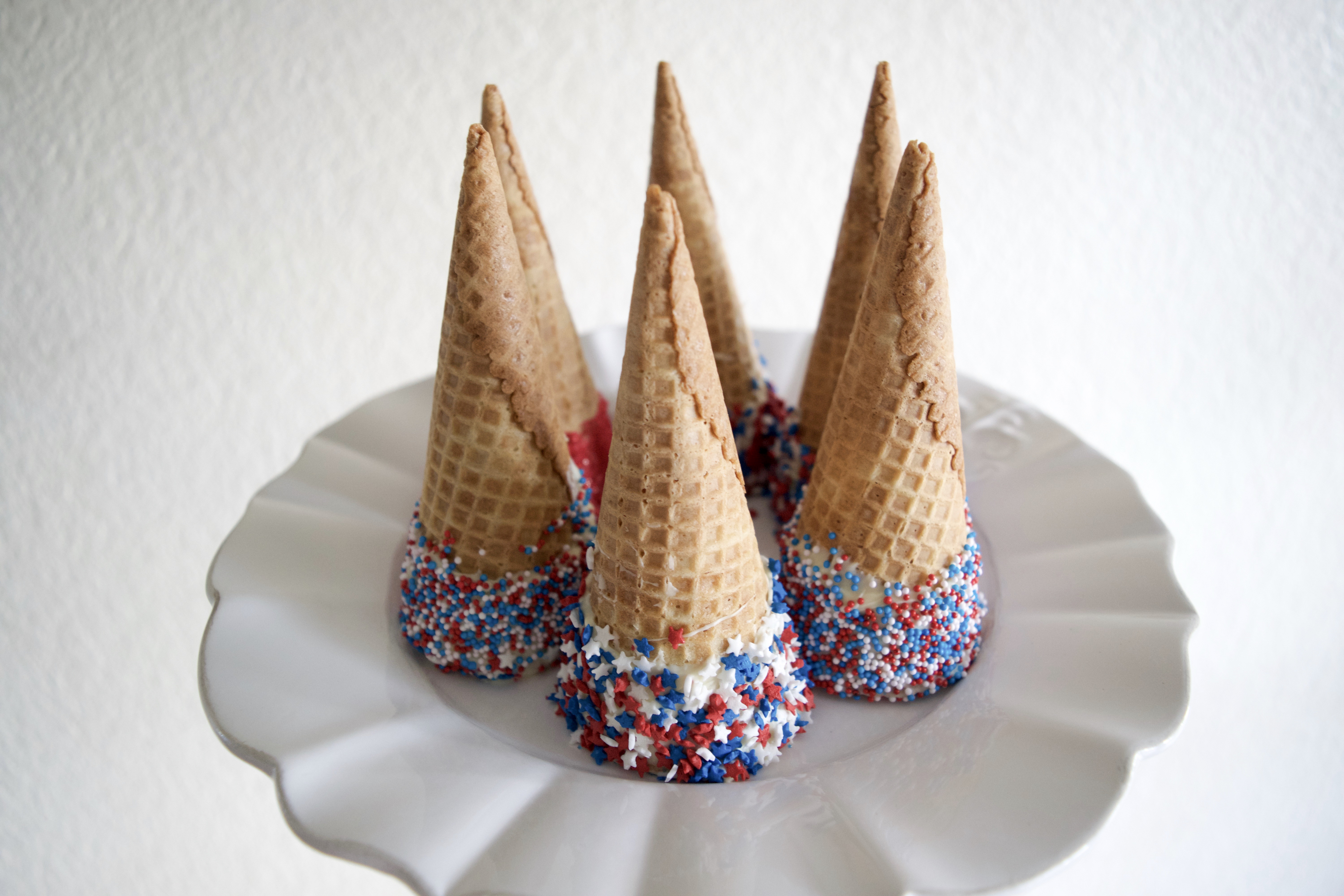 Good morning!
With Memorial Day less than one week away, Haven and I wanted to try out a fun patriotic recipe. Pinterest has so many amazing ideas, and if you know Haven, then you'll know she is obsessed with ice cream! Or "I Peem" as she calls it. When I saw these adorable ice cream cones, I knew it was the perfect choice! And it's so easy to make! 
~Patriotic Ice Cream Cones~
What you'll need:
Ice cream cones

 

White chocolate chips

 

Red, white, and blue sprinkles (I bought mine here)

Your favorite ice cream
Instructions:
Start by placing your white chocolate chips in a microwave safe bowl

Microwave in 30 second intervals, stirring in between until all the chocolate is melted

Dip your cone in the chocolate about two inches

Sprinkle your favorite sprinkles around the cone until all the white chocolate is covered

Add ice cream, and enjoy!

 
It is seriously so simple, easy, and delicious! I love that it takes less then ten minutes but looks so amazing!
Be sure to follow me on my Instagram here for updates on my everyday life! <3
Thank you so much for stopping by. I hope you have a wonderful week, and a beautiful Memorial Day!
Xo, Tay (and Haven Everly)