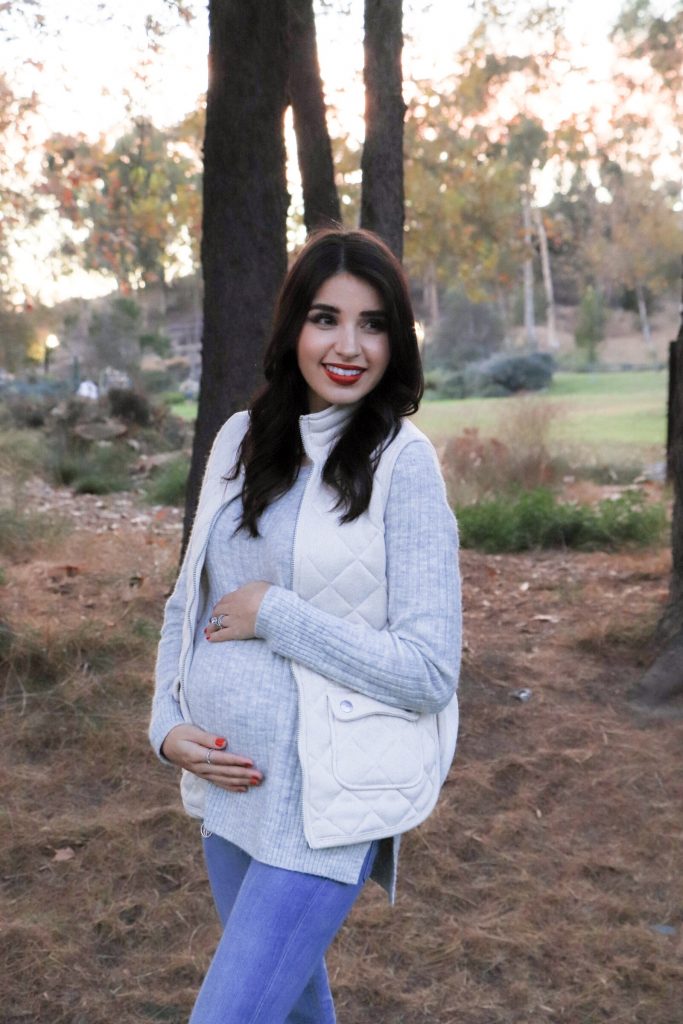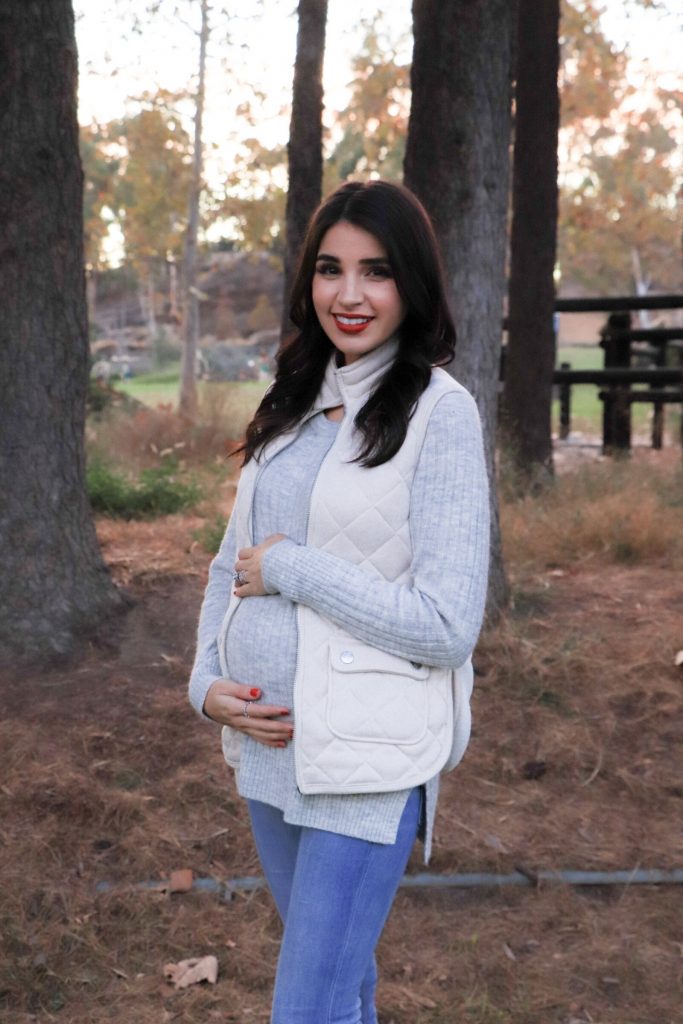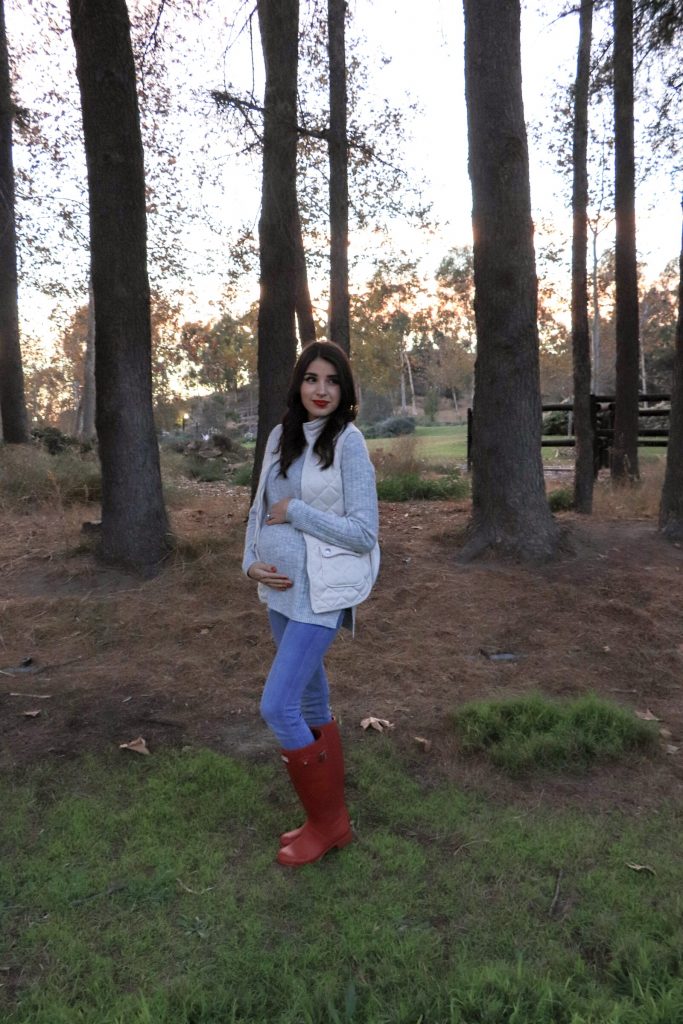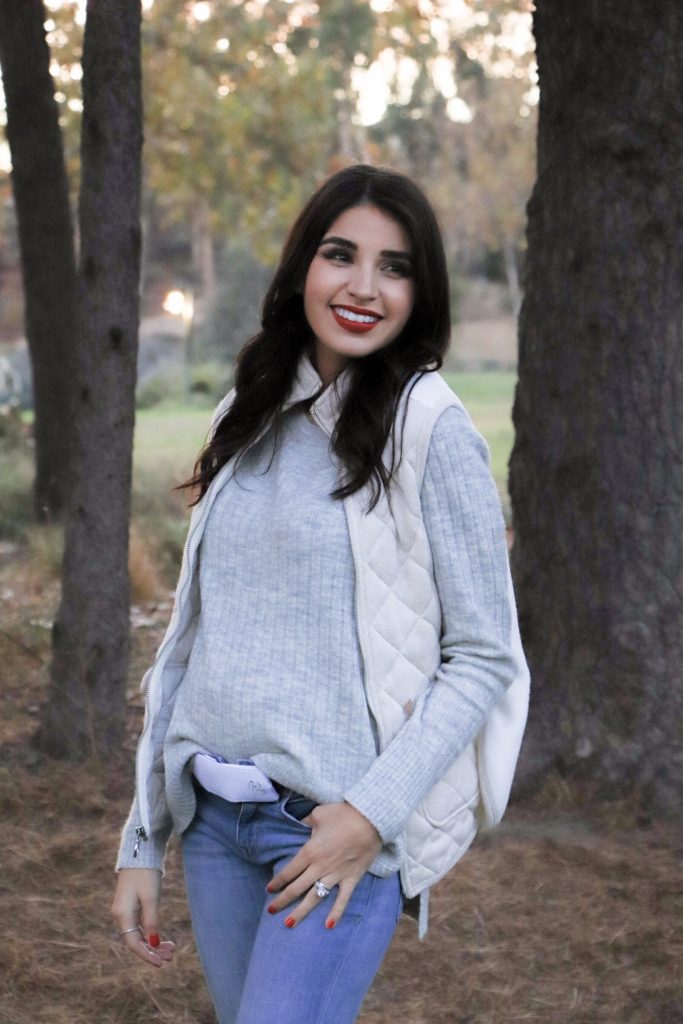 Today I'm so excited to be sharing a must have for all the pregnant mommas out there! If you're like me, you wear your jeans until they just won't button anymore. When I heard about MaeBand, I thought it was an amazing idea! It's a soft, velcro band that can temporarily adjust the size of your pants. You just keep your pants unbuttoned, (as if they were going to button anyways haha!), loop the MaeBand over and through the two front belt loops, and velcro your pants at a comfortable setting. It also comes in three different colors so you can easily coordinate the band with your outfit.
I posted some photos of me wearing my non-maternity jeans while wearing the MaeBand. It stays snug all day, and I don't even notice I'm wearing it!
I'll link all the info you need to purchase below, and be on the lookout for some amazing Black Friday deals, as well as a giveaway on my Instagram page! (@taylorkrabill)
This product has been a game changer for me this pregnancy. It's been so nice to be able to wear all my usual jeans, rather than having to purchase maternity ones.
I hope you're having a wonderful start to Thanksgiving week! And hey, if you wear MaeBand, there's no shame in sporting unbuttoned pants after your Thanksgiving dinner feast! (I had to throw that in there haha)
Thanks so much for stopping by!
Xo, Tay
Shop MaeBand HERE
*Thank you so much MaeBand for sponsoring this post*