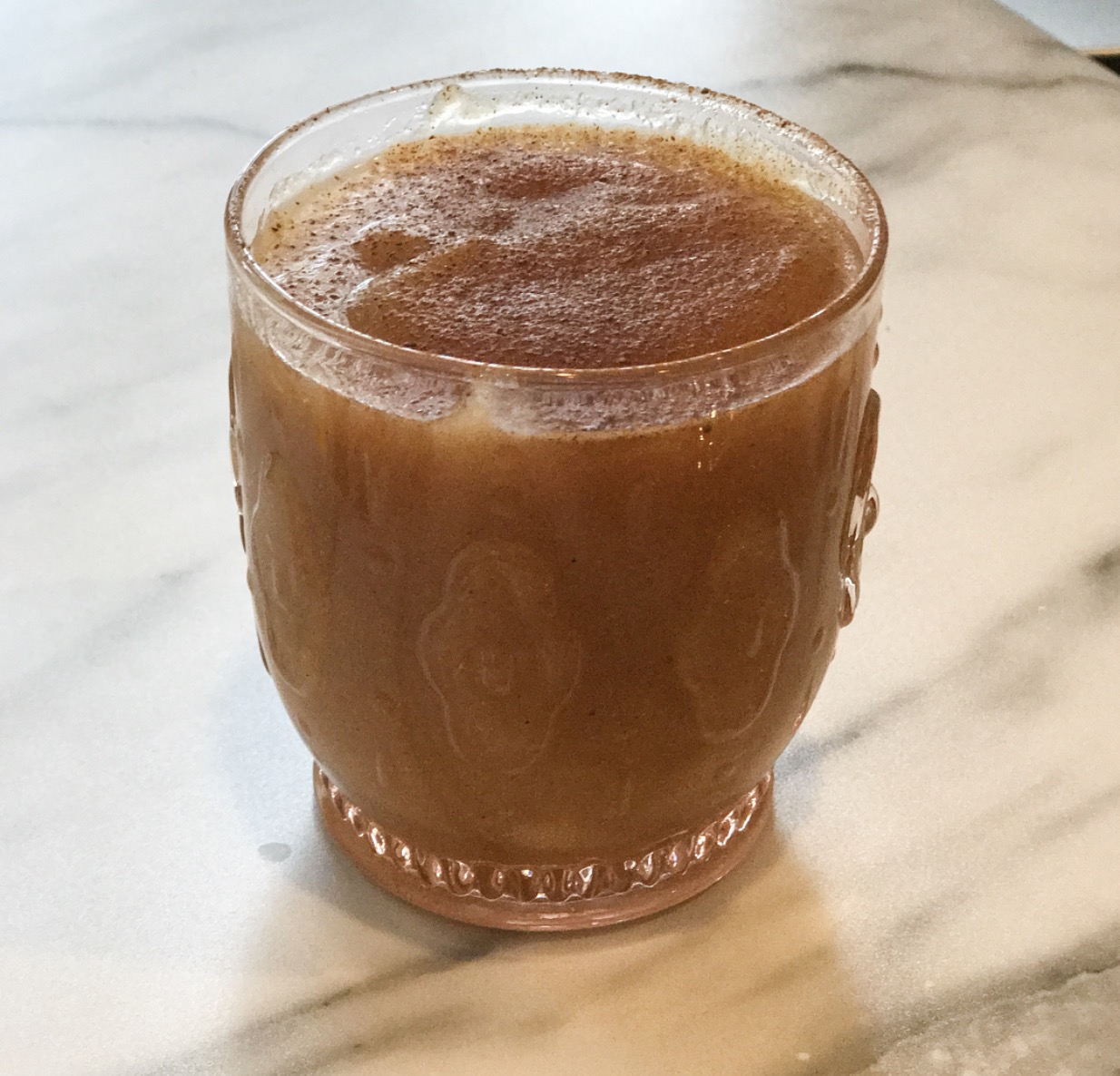 Hi loves!
Today I'm going to be sharing a super easy, and really tasty recipe for homemade applesauce. I've been wanting to make it from scratch for quite some time now, and now that I got around to it, I'd love to share my recipe with all of you!
Here's what you'll need:
6 medium sized apples (peeled, cored, quartered, and then chopped into smaller chunks)

1 cup of apple juice

1/2 cup organic brown sugar, packed

1 teaspoon lemon juice

 

1/2 teaspoon ground cinnamon

 

1/8 teaspoon nutmeg
Directions:
Place the peeled, cored, quartered and chopped apples into a large pot. (I prefer honey crisp apples.) Mix in the apple juice, brown sugar, cinnamon, lemon juice, and nutmeg. Stir until it's mixed together well.

 

Bring to a boil on high heat, and then allow the mixture to simmer. Be sure to cover the pot while it simmers.

Let the applesauce cook on the lowest setting, allowing the mixture to simmer for thirty minutes. (Or until the apples are completely soft.)

Once your apples are fully cooked and softened, remove them from the heat. If you're wanting a chunky applesauce, simply mash the apples in the pan with a masher. For smooth applesauce, go ahead and add the mixture to a blender or food processor until smooth.

 

Serve immediately, or refrigerate until cold.
Well, there you have it! Super easy and delicious applesauce that the kids (and you!) will enjoy! Feel free to moderate this recipe to your own preference. 
I hope you're having a beautiful start to your week!
Xo,
Tay