Hi loves!
Today I am sharing a really delicious and healthy treat for the little ones in your life. 
Lately I have been working hard to find creative alternatives to sugary, (but yummy), drinks like chocolate milk, which is Haven's absolute favorite drink in the world! I'm not even kidding, she wakes up and asks for it with her breakfast! Up until about a month ago, I would just cave and let her have it, because she does this super cute thing where she tilts her head to the side with this sweet smile and goes, "Pweeeezzeeeee mom, pweezeee," and I just can't say no. Ugh, why is she the cutest ever?!
Well when KidzShake reached out to me with a healthy milkshake that was chocolate flavored, I immediately was eager to try it! 
I'll be honest, I was a bit skeptical. I'm one of those who thinks that "healthy" alternatives don't taste that great a lot of the time. And Haven definitely inherited my sweet tooth, so I wasn't sure she'd go for my new version of "chocolate milk." 
But this stuff was good. In fact she LOVED it. And I tried a bit to see how it was, and it tasted just like chocolate! I was so surprised that there was NO sugar in it whatsoever. And the best part is that it's loaded with vitamins and minerals. It's even lactose and gluten free, making it easily accessible for even the most sensitive kids. Also, since it's a milkshake, you can easily throw a few pieces of kale or spinach into the mixture before blending it to get some added veggies. Your little one wouldn't even taste it! 
So there you have it. My completely honest review of KidzShake. It has made healthy living so much easier for my picky eater, and given this momma so much more peace of mind knowing she is getting more servings of vegetables, vitamins, and minerals. 
If you are wanting to try this for the little ones in your life, use promo code KRABILL for 15% off! This expires on July 20, so be sure to grab some while there's a discount. 
You can shop KidzShake by clicking HERE. 
Thank you so much for stopping by.
I hope you have a wonderful weekend!
Xo,
Tay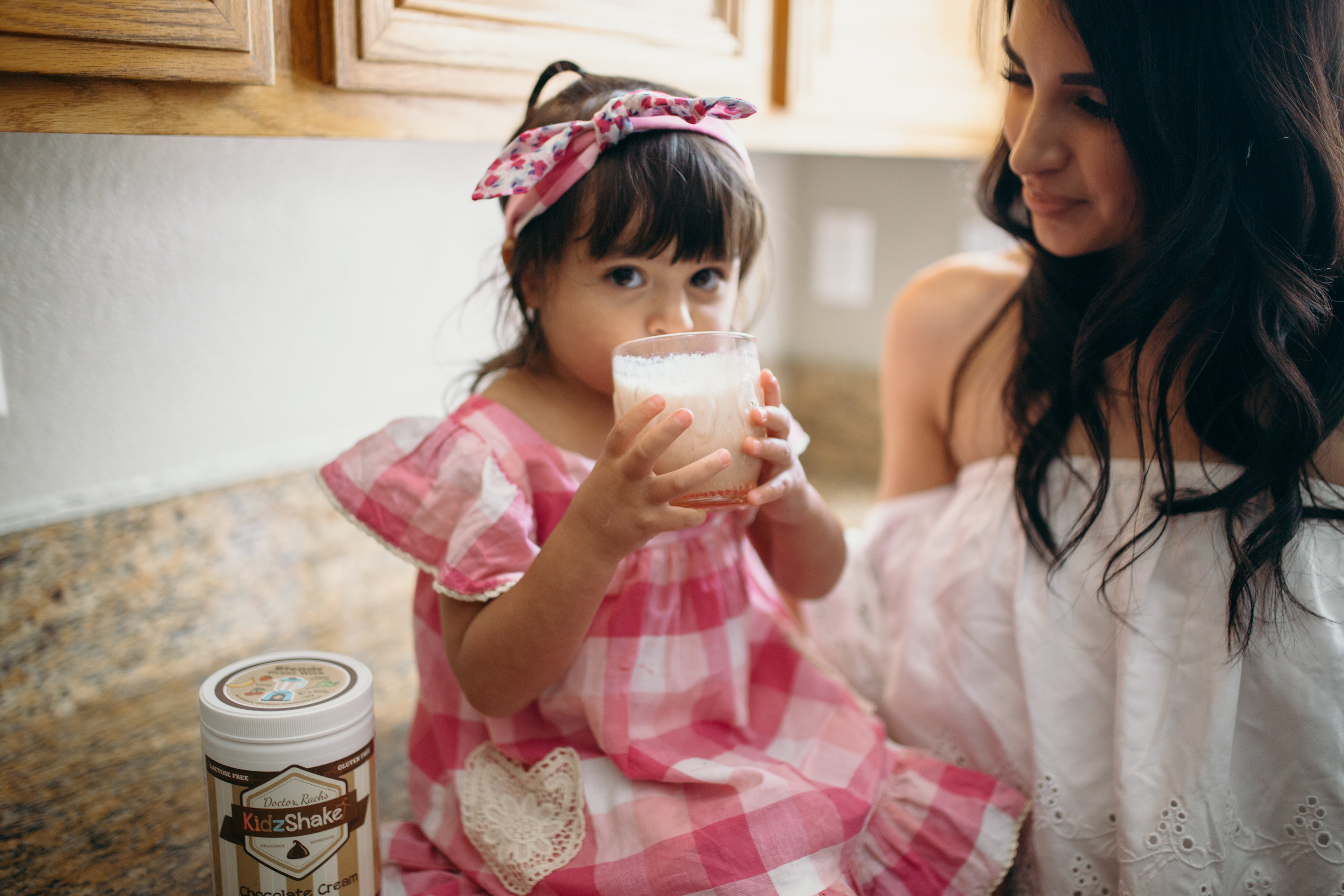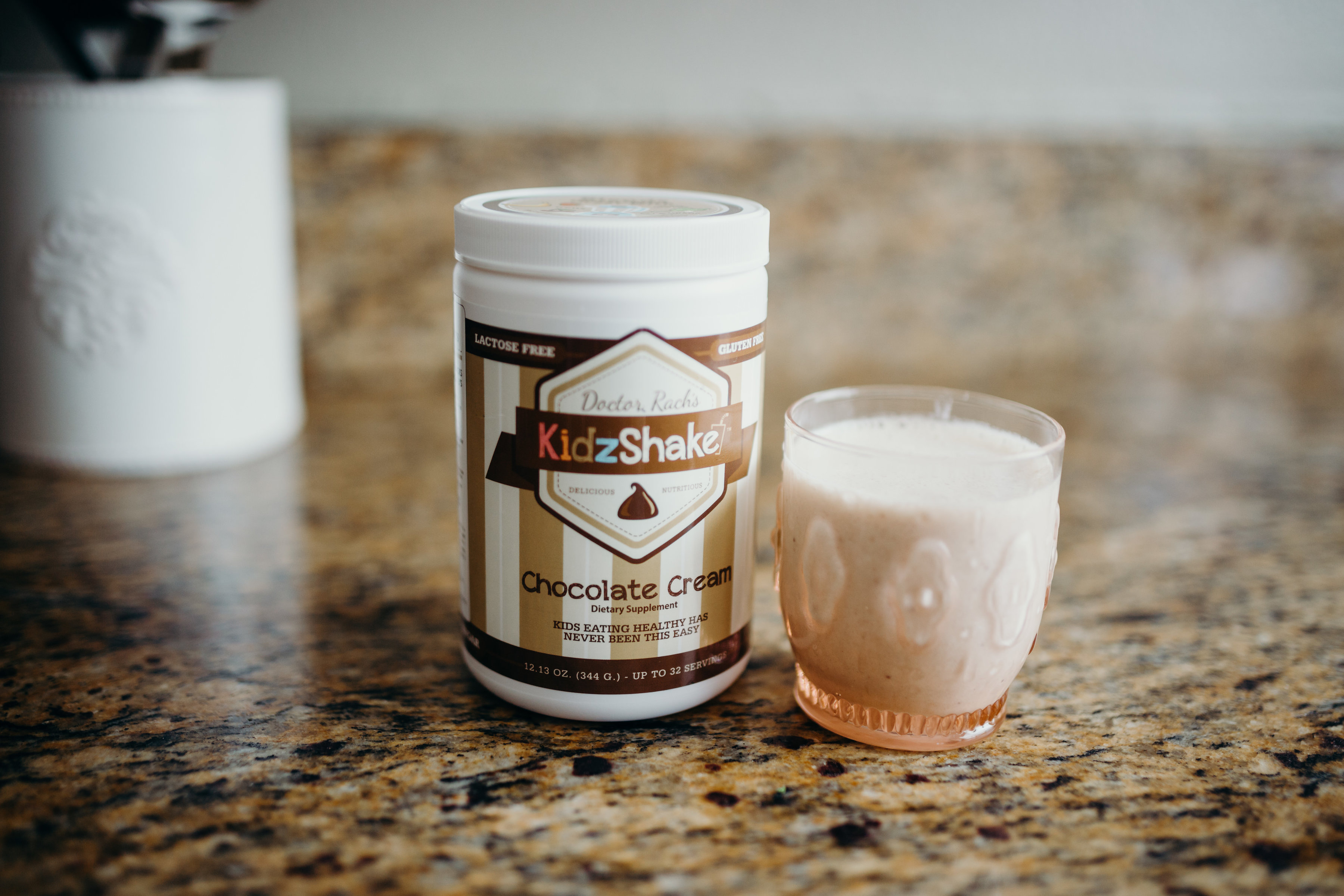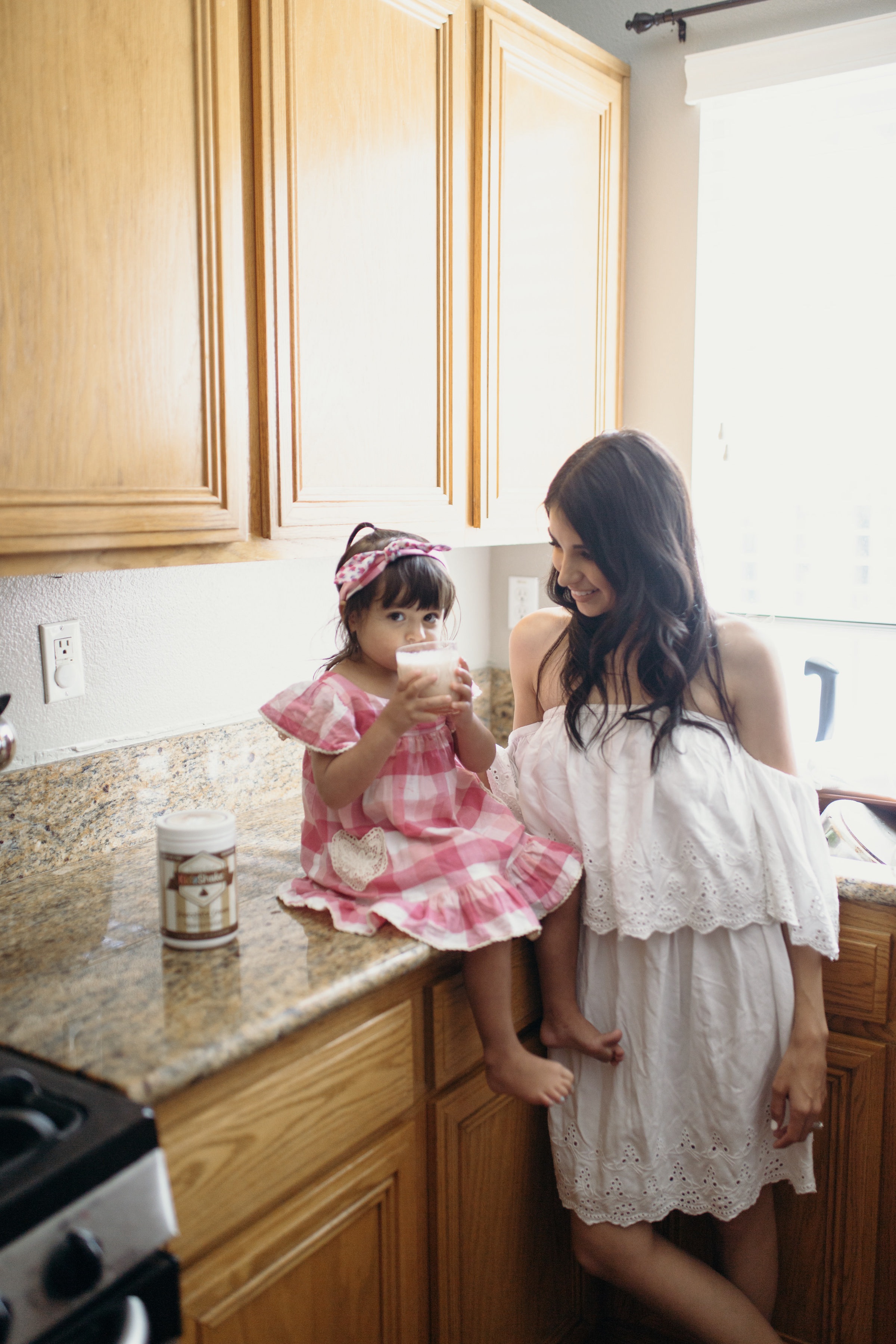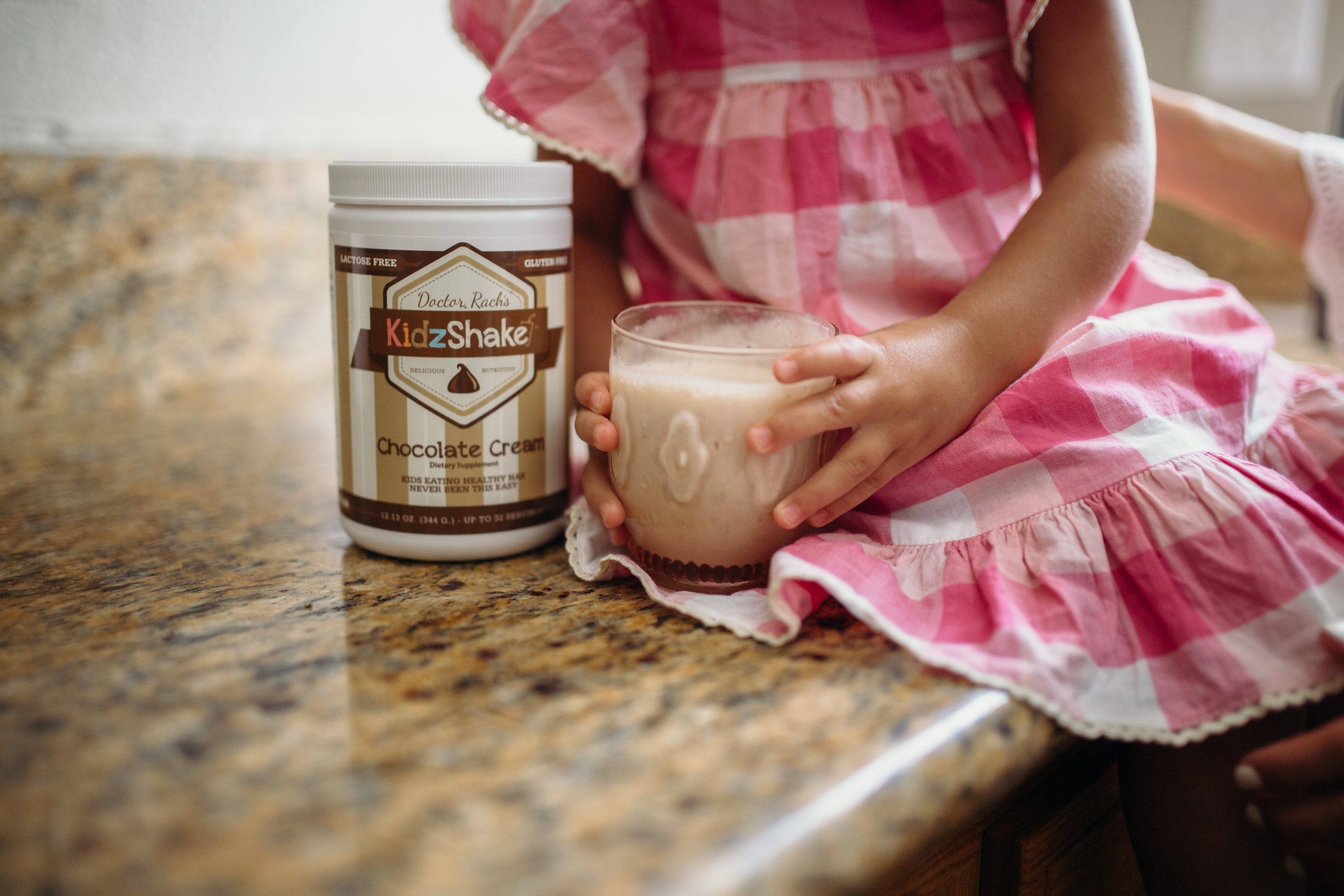 Thank you KidzShake for sponsoring this post.