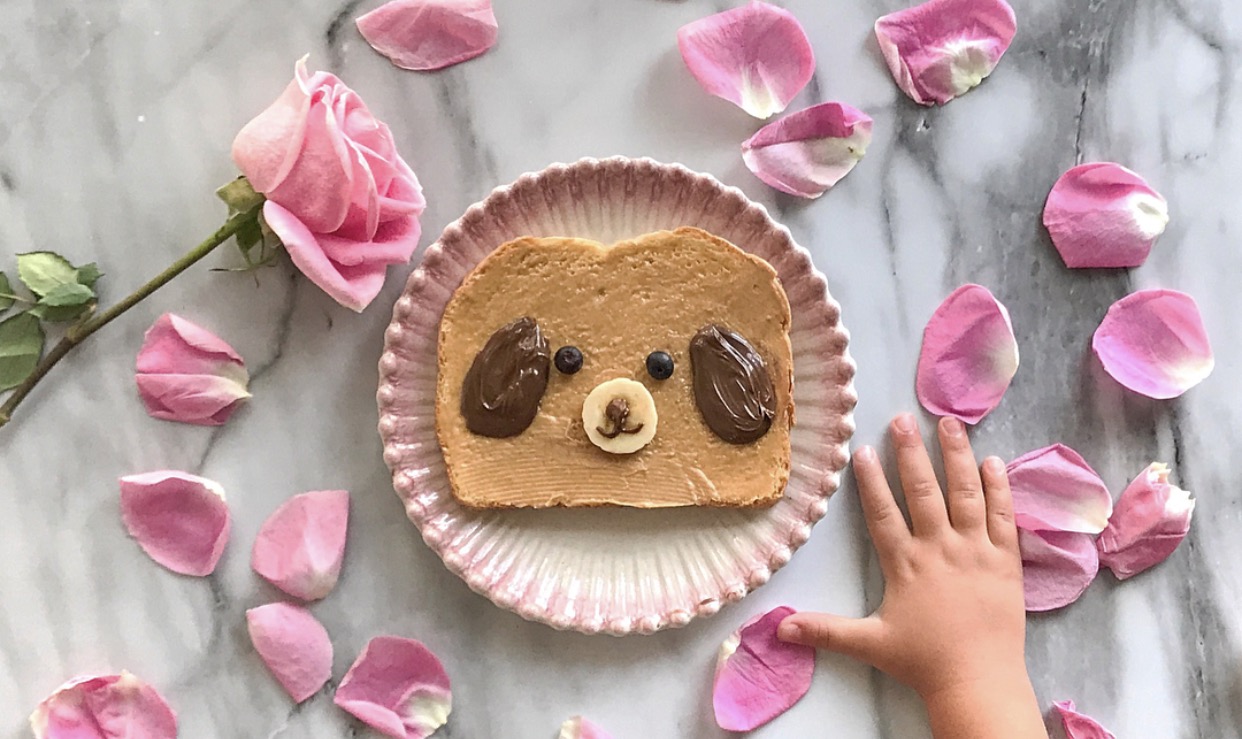 Hi Momma Bear!
I don't know about you, but my two year old, (Haven), loves animals! And she also loves to eat. (Don't we all…:)) So I started making snack time more fun by coming up with creative ways to make her food look like animals, and other silly things she loves!
Today I am sharing my super easy recipe for Puppy Dog Toast! It's so simple, you probably could just look at the picture and figure it out!
Here's what you will need:
sliced bread
peanut butter
nutella
banana
blueberries

To start, toast your bread. Next, spread peanut butter on your toast. Add one slice of a banana in the center of your bread. Add two small blueberries for the eyes. Using an icing holder, (if you don't have one, simply put Nutella in a plastic bag and cut the corner tip off), draw two ears, a nose, and a smile on your puppy toast.
Seriously, it's so simple, but you will be the BEST mom ever if you make this! Haven literally threw her arms around me and proclaimed, "You're my bessssttttt friend!" I was on cloud nine!
Here's a little tip for you: Enjoy getting creative in the kitchen! Maybe even have some extra fun, and plan a day to have your little love help you make it!
I hope you have a beautiful day!
Follow me on Instagram HERE to be apart of my everyday life.
xo, Tay